Sign up here to receive information on new and upcoming events.
Amanda Fisher - LPGA Class A Golf Professional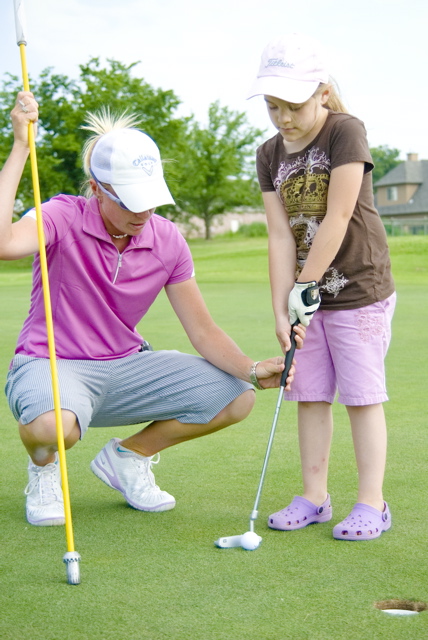 Amanda is an Australian native who now resides in Oklahoma. She has been teaching golf and junior classes in this area for 13 years now. After graduating from ORU in 2004 and competing through college she decided to dedicate her passion for this sport to teaching others. Amanda played college golf for four years resulting in two individual victories and numerous team victories. These included three conference championships and All-conference honors each year. During her college career Amanda was named Player of the Year and Conference Player of the Year. 
Amanda is also the Tour Director for the US Kids Tulsa tour. The Tulsa tour hosts twenty-five tournaments a year and is open to young golfers 5-14 years old. To sign up for upcoming events visit www.uskidsgolf.com